Hosting XXL
Hosting with large disk space is an ideal solution for customers who need to store a huge amount of data online. Large hosting can accommodate significantly more email and files than classic solutions.

Hosting accounts are based on efficient and fast drives working in RAID arrays, as well as high processor computing power and RAM resources. Each server has cPanel, Let's Encrypt certificates, HTTP/2 and many other solutions.
Choose a server for yourself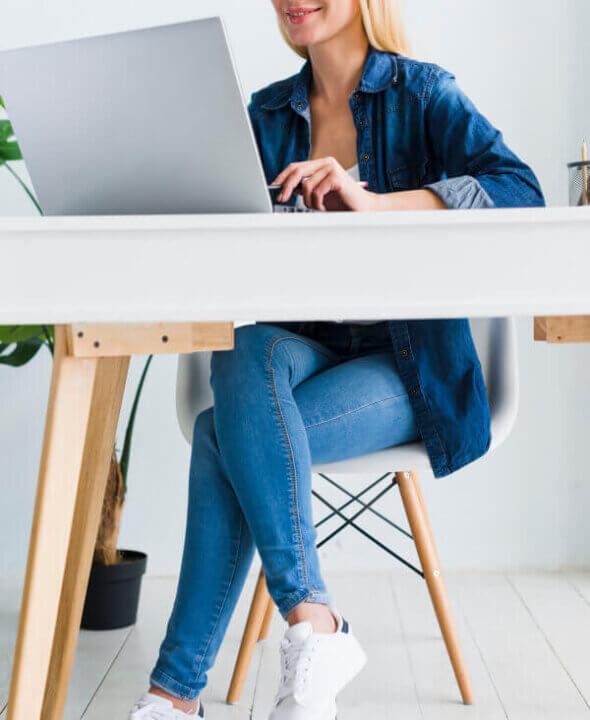 Hosting
Big drives, big space
Choose the package for yourself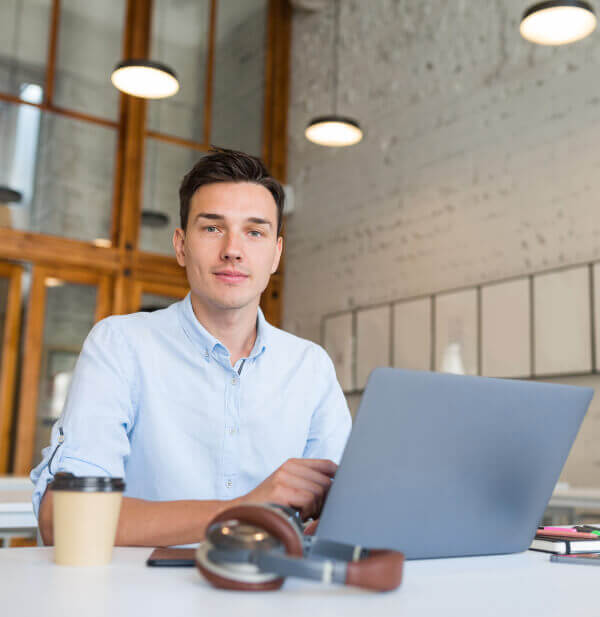 What makes us unique?
Proactive support

When you start having problems with your website, we are more than happy to help you. We try to optimize the site so that you do not have to buy more hosting.

Performance to the max

On our servers the default version of PHP is 7.4. It is almost 4 times faster than the 5.x versions. We always support the latest PHP versions.

Backup and restore

We take backups every night, which are stored for 30 days. Backup is encrypted and stored off server for your security.

Free SSL Certificate

Each hosting account comes with a free Let's Encrypt certificate for each domain added to the hosting server.
Do you already have hosting?
Want to move to us before it expires? You can receive from us up to 3 months of service validity gratis!.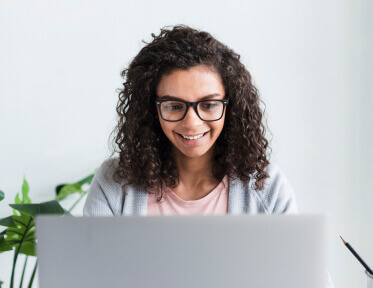 Additional options
Every hosting package can be upgraded with additional options, making it even better. A dedicated IPv4 address will come in handy when you want more separation from other accounts or positioning. Extended support package, gives you the opportunity to use the phone support, priority handling your needs related to our services.

Commercial SSL certificates will provide security for your customers while browsing, increase its prestige and speed up loading thanks to HTTP/2 technology.
Choose a server for yourself
PositiveSSL certificate

17.04 €
(free installation)
annually (exl. VAT)

SSL Multi-Domain certificate

40.76 €
(free installation)
annually (exl. VAT)

PositiveSSL Wildcard certificate

94.67 €
(free installation)
annually (exl. VAT)

EV SSL

129.18 €
(formerly the green bar in your browser)
annually (exl. VAT)

EV Multi SSL

258.58 €
(formerly the green bar in your browser for 3 domains)
annually (exl. VAT)

Dedicated IPv4 address

32.13 €
dedicated IP address, connected to server.
annually (exl. VAT)
Other advantages of our hosting
In each package
Free trial period

You can test any of our hosting plans free of charge for 14 days from the date of order. During the testing period, our administrators are at your disposal. We will help you optimize your website and choose the right server. During the testing period, we offer the possibility of installing one of the popular CMS systems such as WordPress, Joomla, or Drupal. We can also install for you an online store based on PrestaShop, Magento or WooCommerce.

Free migration

Do you have already registered and paid hosting with another company, but want to move to us before it expires? You can get up to 3 months of service validity free of charge from us to make up for the remaining period with your previous provider.

Backup and restore

Each hosting account has automatic backups configured. They are made every night. Our copies are kept in 3 different locations to ensure high security and availability. If you are doing some major work on your website, we can make an additional backup for you free of charge. Just report such a need through the Customer Panel.

Support

When you start having problems with your website, we are more than happy to help you. We try to optimize the site so that you do not have to buy more hosting. Our company offers free technical support as part of the subscription. You can report a problem using the Customer Panel. Users can also get help by phone on the phone number indicated in the contact.

HTTP/2

Servers support HTTP/2 technology. Its biggest advantage is a definite reduction of response time, number of connections to the server, transfer saving and what it implies – faster loading of web pages. In case of websites viewed from mobile devices it is of great importance.

Free certificates

Each hosting package has an automatically installed Let's Encrypt certificate. Periodically certificates are installed and renewed for each domain and subdomain added to the account. There is also a possibility to add CACert.org certificates.
Email
Mail via IMAP (SSL)

The IMAP mail protocol allows you to manage multiple mail folders, download and operate on lists located on a remote server. This makes it possible for many people to work on one mailbox from many different devices. All messages will be synchronized between them. We do not recommend using POP3 protocol, which only allows downloading and deleting mail.

Filtering and forwarding mail

In the mail management panel you can set up automatic filtering of incoming mail. Thanks to it, when using any mail program, we don't have to set up such a filter separately. Our panel allows also setting automatic forwarding of mail from one mail account to another.

Email Autoresponder

Mail management panel has the ability to set automatic response to specific types of messages. This is especially useful if you are going on vacation or will not be able to respond to messages for several days. Of course, there are many applications of autoresponder and everything depends on your needs.

Spam filter

The mail system is protected by various spam filters and a greylist, which protect your mail against SPAM. The sensitivity of the filters can be adjusted in the server management panel.

Mail authentication (SPF, DKIM, DMARC)

The hosting is equipped with mail authentication technologies: SPF, DKIM and DMARC. These technologies protect your mail against impersonation by cybercriminals. SPF (Sender Policy Framework) defines from which servers mail from a given domain can be sent. This record works within the DNS service, which is responsible for the correct identification of the mail server. It allows correct verification of the message at the recipient of the message. DKIM (DomainKeys Identified Mail) is used to confirm that it was you who sent the email and not someone impersonating you. The recipient's server, when receiving a message, communicates with the DNS records of the sender's domain and checks the signature. This makes it virtually impossible for an unauthorized person to impersonate the sender. DMARC (Domain-based Message Authentication, Reporting & Conformance) is an initiative that companies like Google, Facebook, PayPal, and Amazon are working on and using. DMARC combines both SPF and DKIM and offers additional security features.
Security
Antivirus and Antimalware

Every hosting account is equipped with antivirus and antimalware protection. The installed software scans your mail, attachments and files on the server for dangerous programs, scripts or Trojan horses. This ensures that malware is detected before it can cause damage.

Web Application Firewall (WAF)

The system analyzes traffic to your site and tries to block popular attacks like XSS, SQL injection, brute force password cracking etc. Traffic from suspicious IP addresses is also blocked.

Personal Data Protection (GDPR)

We have a detailed description of our personal data management policy. It is available in our terms and conditions. Personal data entrustment agreements can be found on our terms and conditions pages.

DNSSEC

DNS Security Extensions, is an extension to the DNS protocol that strengthens its security using cryptography. DNSSEC protects your domain from Cache Poisoning attacks. In combination with the Registry Lock service, it gives a very high level of security for your domain.
Software
Very fast PHP

On our servers, the default version of PHP is always the latest version. The current versions are almost 4 times faster than the 5.x versions. We always support the latest PHP versions, and those that lose support are removed.

Multiple PHP versions

Our servers support stable versions of PHP language. Each user can choose the PHP version for his site. Our specialists will help you choose the language depending on the version your website works on. You can change the version at any time.

Statistics

AWStats statistics software is installed on your hosting account. It generates detailed statistics of visits to particular web site in HTML format. Webalizer complements the data collected by Google Analytics from the server side.

WordPress Toolkit

We provide a wonderful WordPress Toolkit that allows you to easily and quickly install and manage WordPress. With this tool, you can update plugins, themes and the entire CMS.
Are you interested?
And start using the best hosting for you today!
More than 5000 customers have already trusted us!
I have been working with The Camels for a long time. The problems I report are solved the same day and I am kept informed about their progress. The servers I own run smoothly and have active monitoring. In case of problems I am informed about it. In addition, I receive from them a solid analysis of why this happens.

Artur B

I recommend thecamels team! Professional and masterful assistance, magic and IT wizardry on a daily basis. There is no better service – that's why I recommend them with all my heart! <3

Basia Trepka

Students who administer the pages of the research club on your server have just made a big mistake. They accidentally deleted our website…. Whoa! Saturday, evening. 15 minutes after submission and backup restored! I bow down, class!

Bartłomiej Kurzyk

thecamels.org have super support. I am writing that I need a domain and WordPress. Everything done in literally 11 minutes! I recommend it!

Grzegorz Miecznikowski

Excellent! Migration turned out to be so smooth and fast that I didn't even manage to pay! My blog works much faster and better in The Camels than in the previous hosting. The guys are giving away!

Joanna Jaskółka

Super fast, nice and professional. Thanks to The Camels, something that seemed quite complicated to me, was done almost immediately. A big advantage is the quick contact and the ability to do many things on… Twitter.

Karolina Kociołe

The Camels are always helpful. Immediately after the migration they helped us to optimize our website and forum. They designed a server architecture for us. Thanks to that everything gained in speed and problems with slow running forums ceased to exist. We are also happy about the speed of response to problems. We can also talk over the phone without any problems.

kosmetykaaut.pl

Mega help in an emergency situation. Support and efficient operation. The best thing is that although it is Saturday, the work is in progress. Knowledge and expertise – you can see right away. CEO was recommended to me to contact and I will recommend him further. I am moving my entire infrastructure to them. Great start of cooperation!

Łukasz Miller

We use the cloud as a backup and as a file sharing system with our customers. The solution is ideal for managing a large number of files.

Magda Skibka

I am very satisfied with the quality, speed of work and offer of The Camels. They transferred my 3 domains in no time and also over-helped me with some technical issues. Really great customer service. I recommend it to anyone who is fed up with ossified hosting companies going for mass production rather than quality.

Marcin Cichocki

:) It's great :) So far without any problems, quick contact. So far I strongly recommend it to all my friends :) I hope that you will not grow too much and all the time you will have the same great "home" atmosphere.

Michał Barczak

Students who administer the pages of the research club on your server have just made a good deal of money. They accidentally deleted our website…. Whoa! Saturday, evening. 15 minutes after submission and backup restored! I bow down, class!

Robert Marczak

The Camels is a team of people always ready to work. You can count on them at any time and be sure that they will not rest until they solve the issue reported to them. Servers work perfectly, offering us the stability that we needed a lot.

Smoke Story Group

If I were to put The Camels in two words, it would be: "professionalism" and "peace of mind". These two aspects distinguish the services they provide from the competition. They also make servers, instead of being a source of stress and nerves, a background for your business.

Tomasz Dziuda