SSL certificates
SSL certificates provide an encrypted HTTP connection. The data we send from your browser to the website server is encrypted using SSL protocol. Secure communication is necessary when processing personal data, e.g. in online stores or newsletter forms.

If you run an online store, a blog with a newsletter or you simply care about the safety of your customers you should implement SSL encryption on your website. This will provide maximum security for people who visit your website. Encrypted connection will also improve your position in Google search results and increase the prestige of the site.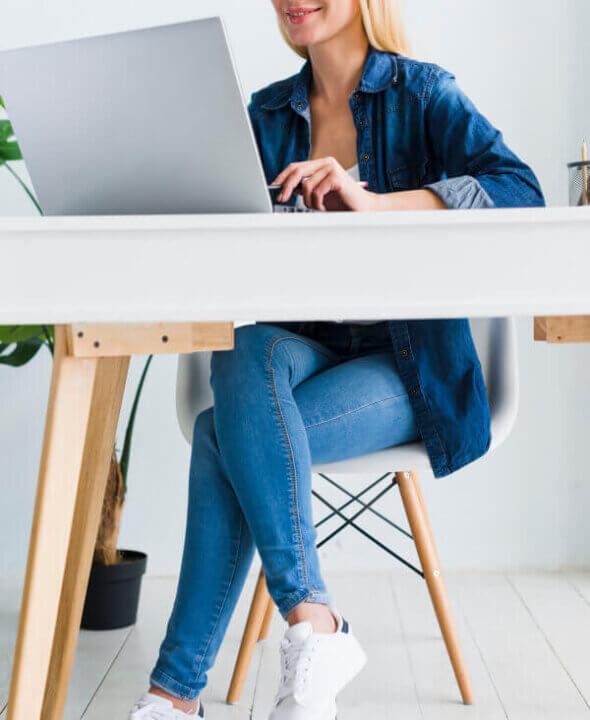 HTTPS
Encrypted HTTP connection
Choose a SSL Certificate for yourself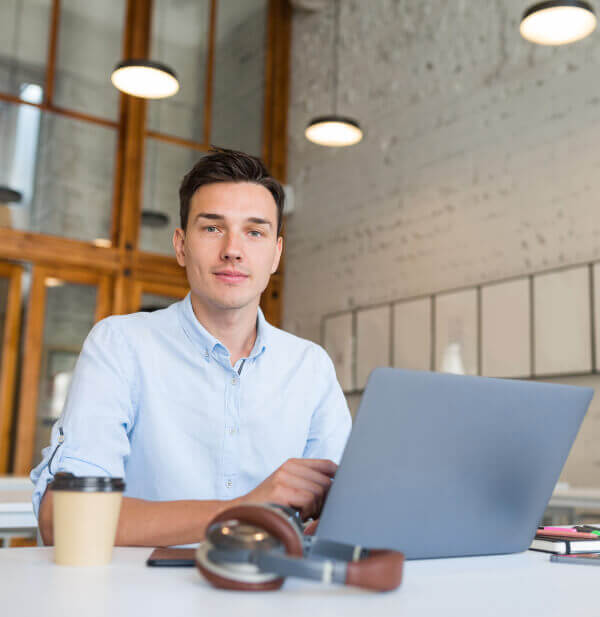 What does an SSL certificate give you?
Faster

Pages that have SSL encryption load significantly faster, up to 90% better than those without. You can do a speed test on httpvshttps.com.

Safer

All information transmitted from your site is encrypted, so you will meet the conditions related to the protection of personal data. An SSL certificate will also increase the credibility of your website.

SEO

Google has stated that sites using HTTPS will appear higher in search results. All this is to encourage the use of certificates and, as a result, increase security.
Additional options
We also offer free SSL certificates for two projects. We help you install them on our servers or hosting accounts.
Why it's worth choosing SSL
User trust

Many users check whether a website offers SSL encrypted connections when using online stores or signing up for newsletters. Secure connections are also necessary to meet data protection requirements. SSL encryption ensures that all information passed between your website and the user is encrypted. This protects against personal information being stolen and impersonation.

User data protection

As a website owner, you should properly protect user data on your website. If there is no encryption on the website, browsers will show a message that may discourage the user from visiting the website. In order not to lose users on your website you should equip it with SSL. Our administrators will help you free of charge with the certificate installation process.

Page load speed

Pages with SSL encryption enabled load significantly faster than those without. At httpvshttps.com, you can test and compare HTTP vs HTTPS performance yourself. To take advantage of HTTP/2, you must visit a site that encrypts your connection. Akamai has put together a demo that shows the benefits involved. HTTP/2 replaces the more than 15-year-old HTTP/1.1 protocol. Browsers such as Chrome, Firefox, Safari, Opera, IE, and Edge require SSL to take advantage of the new protocol.

EV SSL Certificates

Extended Validation Certificates (EV SSL) guarantee the highest level of security and trust. SSL EV contains in addition to the domain name also data about its owner thus authenticating him. Therefore the verification of the organization applying for the certificate is much longer. SSL EV certificates are designed for companies, organizations, public administration, banks and financial institutions where very high security level is required. Web pages equipped with SSL EV show additional information in browser bar.
Are you interested?
And start using our services today!
More than 5000 customers have already trusted us!
I have been working with The Camels for a long time. The problems I report are solved the same day and I am kept informed about their progress. The servers I own run smoothly and have active monitoring. In case of problems I am informed about it. In addition, I receive from them a solid analysis of why this happens.

Artur B

thecamels.org have super support. I am writing that I need a domain and WordPress. Everything done in literally 11 minutes! I recommend it!

Grzegorz Miecznikowski

Students who administer the pages of the research club on your server have just made a big mistake. They accidentally deleted our website…. Whoa! Saturday, evening. 15 minutes after submission and backup restored! I bow down, class!

Bartłomiej Kurzyk

Excellent! Migration turned out to be so smooth and fast that I didn't even manage to pay! My blog works much faster and better in The Camels than in the previous hosting. The guys are giving away!

Joanna Jaskółka

Super fast, nice and professional. Thanks to The Camels, something that seemed quite complicated to me, was done almost immediately. A big advantage is the quick contact and the ability to do many things on… Twitter.

Karolina Kociołe