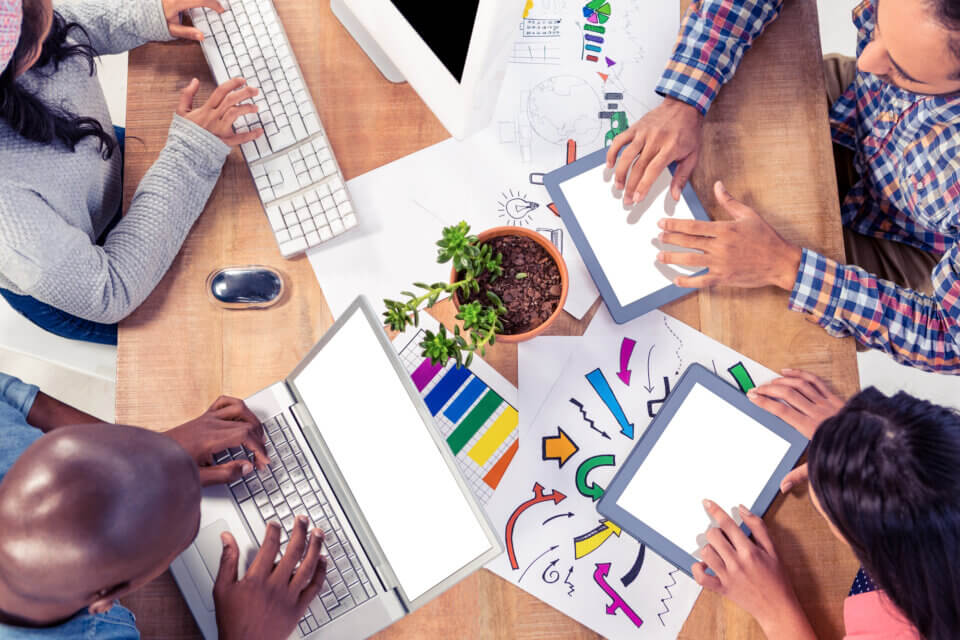 Why is it a good idea to split sites across different hosting accounts?
Multiple websites on one server is a threat that can have different faces. Find out what the most important ones are and see why you should split your sites on different hosting accounts.
Easier page management
Separate hosting accounts for different websites is a matter of both security and convenience. It is easier to manage websites on separate servers. You'll be able to adjust, for example, the size of your hosting package or restore or back up faster in case of a disaster.
Shared hosting may seem tempting to you. After all, it's better to have one place from which you can manage multiple sites (your own or your clients'). Often this solution is also cheaper. However, only seemingly. When a malfunction occurs, for example, then it will negatively affect all sites maintained on one hosting, not just one.
Much more beneficial, is to separate individual sites into different hosting accounts. Such websites are easier to manage. You will find out about it when, for example, you terminate cooperation with a client and it becomes necessary to give him back his hosting account.
Server scaling
Web hosting companies offer different packages. You can choose from the smallest ones, which will work well for small service websites, as well as large and very large ones, optimal for extensive online stores that generate a lot of traffic.
At the very beginning you can only estimate what server will be sufficient. Too big a package means unnecessary expenses. On the other hand, if you adjust it inappropriately and it turns out that the server is not able to handle so much traffic, you may lose the chance for conversions.
Separate hosting accounts for each of your websites means you can scale your server more easily. You can opt for a larger package only for those sites where traffic is growing noticeably. You don't have to worry about throwing money down the proverbial drain by buying a larger hosting account to spare.
Backups
Whether you run an online store or manage a service company's website, you are exposed to hacker attacks and crashes of various sorts. Have no illusions, they can happen to anyone, not just the biggest players on the market.
Hackers are increasingly choosing SME companies as their victims. According to a survey conducted by Coleman Parkers Research, nearly ¼ of small and medium-sized companies have faced cyberattacks in 2021. The most common of these are malware and ransomware attacks.
How do you protect yourself from these types of threats? The absolute basis is a security copy. It is faster and easier to make it on a small hosting, and more efficient to restore lost data. Want to learn more about why you should take care of a regular website backup? Don't panic, it's just an IT failure!
Security
Need to make changes to your website? Do you want to share your login credentials with someone? If you have several sites on the same server, under certain conditions a complete stranger can get access to each of them.
It's a bit like managing an entire building and one of the apartments has a broken bathroom faucet. Why should you give a plumber the keys to each apartment? Separating your sites into different hosting accounts is a step towards security – separate logins, separate passwords, total separation.
Fault tolerance
With websites on shared hosting is a bit like with children in kindergarten. All it takes is for one kid to come down with a runny nose, and the next day the whole group is pulling noses. Admittedly, your website is immune to bacteria, but not necessarily to viruses, especially virtual ones.
Besides, viruses are not the only threat to your website. Remember that a server crash, such as a fire, can also happen at any time. If all your sites are on one server, none of them will work.
If you invest in different hosting accounts, you will minimize the risk of all the websites you are taking care of crashing. This way, you will ensure continuity of services and you won't have to worry that one random situation will block users' access to all websites.
Increased productivity
Business, not just online business, is all about selling as much as possible. After all, that's what you're doing extensive marketing for – to attract as many customers as possible. The problem may arise when one promotional action brings unexpectedly beneficial results.
On the one hand, this is a good thing, because there will be a chance for more conversions. But on the other hand – the birth defeat may also hiccup other sites when they are on the same server.
Find out how to increase your website's performance and prepare it for more traffic.
Mailing management
Are you contacting your customers in every way possible and trying to get the most out of online marketing? Very well! After all, it is thanks to advertising activities that you are able to ensure stable development of your company. However, a series of unexpected events may lead to the fact that the e‑mails you send will not reach the recipients, but will end up in SPAM.
If you find that one of your sites is spamming, then when you have separate hosting for different sites, you won't have to worry about your other site getting ricocheted off. This could significantly reduce your profits. Easier mailing management is another reason why you should separate your sites into different hosting accounts.
You can read more about emails landing in your SPAM folder and what to do about it here.
Sale of the site
Do you have different sites on the same hosting account? Selling such a site is of course possible, but it turns out to be much more problematic than if the site was on separate hosting. If you separate the different sites on separate hosting accounts from the beginning, you will make the task much easier.
Blocking one page on the server
A web host is responsible for the actions of its customers to a very limited extent, but there may be a situation where it is forced to block a particular website. This may happen, for example, when it receives a letter from the police about a possible crime.
If there are several sites on one server, all of them will be blocked. You will then find yourself in an unenviable situation, especially if the problem affects one of your clients and several will suffer. Do you want to protect yourself against such eventuality? Split your websites to different hosting accounts.
Learn more about whether a web host is responsible for content published by web hosts.
When is it a good idea to have separate hosting?
Separate hosting is useful not only if you manage several websites. Everyone should think about such a solution, regardless of whether they host clients' sites or their own.
It is worth buying it for the test version of the website. It doesn't matter whether the changes will be introduced by a developer or you want to improve your website on your own. Something can always go wrong. Be prepared for all eventualities.
Do you want to test website changes without fear that your website will suddenly stop working? Bet on a separate hosting!
13 September 2021

Too much website traffic can be as disastrous as no traffic at all. A traffic disaster results in server overload. In such a situation, no one is able to use e.g. your online store's offer, and you do not earn. Learn how to optimally prepare your website for increased traffic. Powiązane wpisy: Compendium: how to…

Read more

10 September 2021

Do you have a bank account? Use the internet with your smartphone? Congratulations! Then you are on the brighter side of the power, where digital exclusion does not reach. But can you take care of the security of your data as effectively as you invite your friend for a beer via instant messenger? Powiązane wpisy:…

Read more

7 September 2021

SPAM is any message that is unsolicited. By design, such messages do not reach the recipient. They can be blocked at several stages, between sending and delivery. However, the email system does not work perfectly. Some valuable mail ends up in SPAM, while unwanted offers arrive in the inbox. Can something be done about this?…

Read more