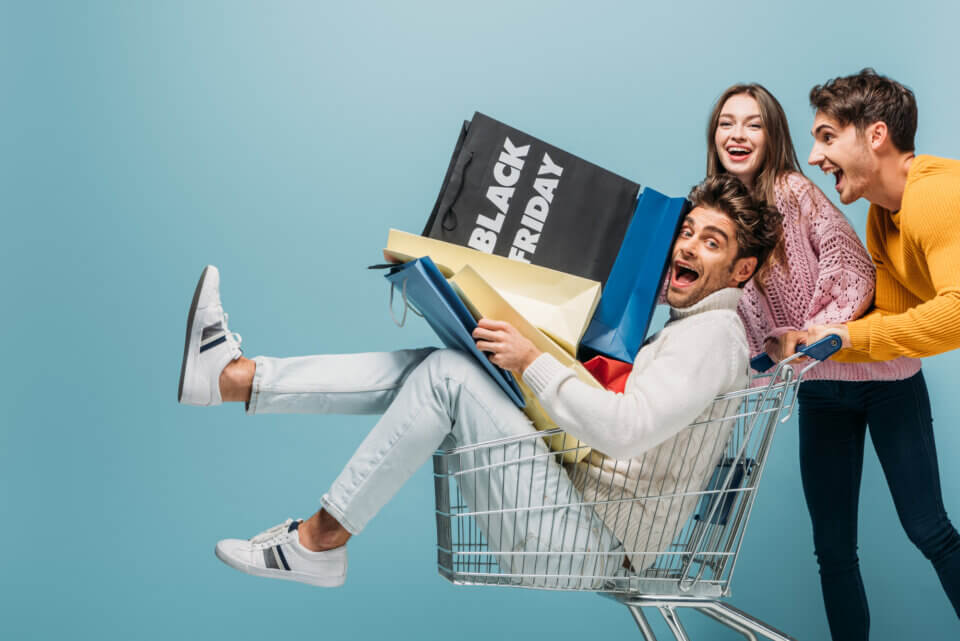 How do you get your website ready for Black Friday or more traffic?
Too much website traffic can be as disastrous as no traffic at all. A traffic disaster results in server overload. In such a situation, no one is able to use e.g. your online store's offer, and you do not earn. Learn how to optimally prepare your website for increased traffic.
Why is website availability so important?
You have created a website or online store for a specific purpose. In all likelihood, you can assume that it should not only look nice, but also make money. And not only for itself (server fees), but also for you (even if only for cotton buds).
The availability factor allows you to determine how long a program, system, or server has been running without experiencing an interruption. Each interruption decreases the availability. In the blackest scenario, you can assume that the availability of your website will be 0%. Such a rate will happen to you, for example, if you forget to renew your hosting service.
When can you talk about increased website traffic?
You can think of at least a few such situations. We are talking about increased traffic when more visitors than average visit your website at the same time. However, it does not mean that this number will increase by 5%. Your server should be able to handle such a load without any problems. However, if the number of users increases many times, your website will probably stop working.
Oversized website traffic is very often the result of various promotional actions. Black Friday, Cyber Monday, one-day promotion posted on social media – these are just some examples.
Perform performance tests and see how much load your site can handle
Before you start looking for ways to make your site more accessible, diagnose the current situation. Check how much load – or in other words: how many simultaneous users – your website is able to withstand. This way you can verify the speed and parallelism of processing, as well as the size of handled data. 
Performance tests rely on the fact that artificial traffic is generated. However, in order for them to be valuable and authoritative, you should focus not only on artificially loading the homepage, but also other areas of the website. If, based on the tests performed, it turns out that the accessibility of your website is at an unsatisfactory level, it is time to think what you can do about it.
Make modifications to your website
If your website resembles an old-school combo box, it probably won't be a speed demon. Even relatively small changes in traffic can leave a mark on its visibility. Technically optimizing your site can improve its performance.
Sometimes, all you need to do is reduce the size of the graphics posted on your site, reduce the number of plugins installed, update the software or compress the CSS. Not only will you improve your site's accessibility, but you'll also be able to save a bit by reducing server fees.
Choose the right hosting
A significant impact on whether your website can withstand increased (even short-term) load is the performance of the server. If you've been using a hosting service that was designed for a small website for many years, don't be surprised if the service no longer meets your expectations if your business has grown several times over.
Bet on a web host that can handle a lot of requests in a short period of time, and you'll increase the chances of success for your promotions. This will also minimize the risk of the server getting overloaded during Black Friday or Cyber Monday.
6 April 2022

Multiple websites on one server is a threat that can have different faces. Find out what the most important ones are and see why you should split your sites on different hosting accounts. Powiązane wpisy: Compendium: how to secure your WordPress? Everything you have to keep in mind when creating an online store Useful plugins…

Read more

10 September 2021

Do you have a bank account? Use the internet with your smartphone? Congratulations! Then you are on the brighter side of the power, where digital exclusion does not reach. But can you take care of the security of your data as effectively as you invite your friend for a beer via instant messenger? Powiązane wpisy:…

Read more

7 September 2021

SPAM is any message that is unsolicited. By design, such messages do not reach the recipient. They can be blocked at several stages, between sending and delivery. However, the email system does not work perfectly. Some valuable mail ends up in SPAM, while unwanted offers arrive in the inbox. Can something be done about this?…

Read more