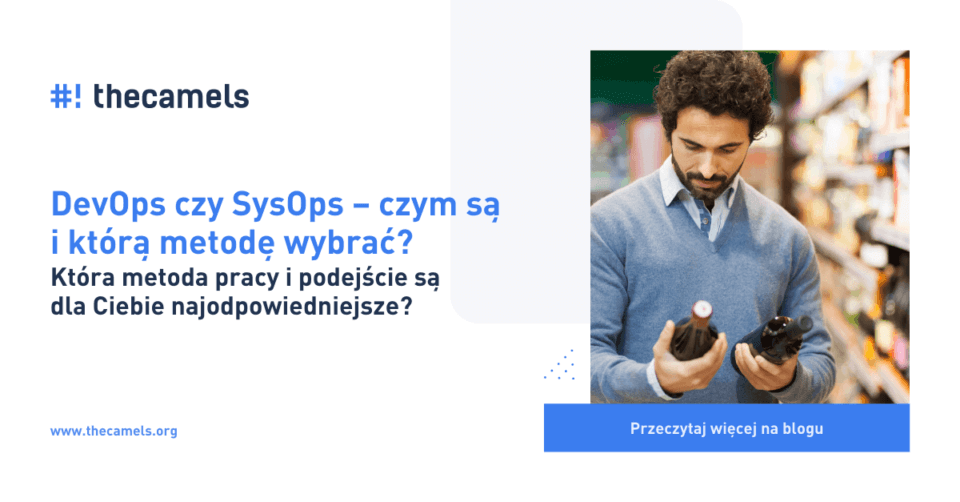 DevOps or SysOps. What to choose?
DevOps and SysOps – you've already met with these concepts. If you have a company, it is unlikely that you run it completely without computers, databases, operating systems and servers. Perhaps you don't even realize how widely technology has crept into your business. Of course, all systems must work together and work 24x7x365, which requires constant management from the infrastructure and administration side. And such management requires knowledge and knowledge of many issues, it must be based on certain foundations, and there should be a thought behind it.
This is not one of those situations when it is worth going to the element. That's why different working methods and approaches have been developed in the IT world to help us prepare for these challenges.
DevOps and SysOps – you've already met with these concepts.
Features
SysOps (Systems Administration) is a method of manual management of IT infrastructure in a company.
The administrator shall be responsible for this:
maintenance and implementation of technologies and hardware, the launch of which does not require extensive programming knowledge
excellent knowledge of the customer's infrastructure
knowledge of the purpose and characteristics of each element of this infrastructure
responding to each incident (concerning safety, operation of the infrastructure and each specific incident that occurs), and must therefore have the skills and knowledge needed to do so
providing information, as it is the company's main technical information point
extensive knowledge of the customer's infrastructure
DevOps (Development and Operations) is a methodology that focuses on cooperation between administrators and developers on product development and maintenance. Thanks to this method, it is possible to significantly shorten the time of implementation of new fuctionalities in software.
Infrastructure administrator working in accordance with the method:
uses technologies on which infrastructure can be "built", automated and simplified
mediates communication between developers, which makes both groups of specialists (administrators and programmers) work together faster and more efficiently.
is a specialist in a wide range of fields and is geared towards maintaining key technologies
knows the technology which he maintains and implements at the expert level, he also has the knowledge allowing for its development and expansion.
has programming skills, knows coding standards and good practices, creates many scripts and less extensive programs
| Feature | SysOps | DevOps |
| --- | --- | --- |
| Methodology of product delivery | ITIL | DevOps |
| Attitude to changes | Careful | Free |
| Response to unannounced changes | Reaction | Adaptation |
| Rate of change | Stable | Variables |
| Change initiated by | Change Management | User |
| Place of implementation of the changes | Servers | Software |
| Designed to serve | Process | Business value |
Looking for an administrator to take care of your infrastructure?
When to select DevOps and when to select SysOps?
SysOps is used when the client has a very small infrastructure that is not dynamically developed and no horizontal scaling is required. It usually works best for administering to several different servers.
DevOps is recommended for large environments, in addition to those where dynamic changes are constantly occurring, and which are growing as it helps in horizontal scaling of services. It is also used in Continuous Delivery.

What to pay attention to
SysOps
In the case of the SysOps method, it may happen that our plans and IT infrastructure in the company will change, however, it will grow. Then it is worth remembering about DevOps methodology, and once again analyze which will be more beneficial for us.
DevOps
As for DevOps, how this method will work largely depends on the skills of the administrator. He/she has to analyze, describe the processes, select the best tools to automate and diagnose problems. The challenge in working according to this methodology is often to change the organizational culture in the company. Moreover, there is no strict definition of this work system, because it is a philosophy rather than a detailed instruction manual, which is one-size-fits-all and ready for implementation.
Tools
SysOps
With this system of work, the matter is simple. We do not use specialized tools, because this method is used for small infrastructures, where all the work is done manually. However, some of the work is supported by scripts that automate certain tasks.
DevOps
Here, in turn, there is a large choice. Several popular open source tools are:
Puppet
Ansible
Vagrant
Docker
Zabbix
This is certainly an interesting topic, and if you want to find out more, please look here.
Benefits
SysOps
Lower costs than DevOps for small infrastructures
Quick implementation (the administrator starts working immediately, does not have to set process automation, manages the entire infrastructure manually)
DevOps
thanks to dynamic response to changes, it enables faster and shorter delivery time of a ready-made solution, i.e. "Time to Market" (TTM).
reduces bureaucracy
reduces infrastructure maintenance costs while maintaining high quality
Summary
The world of IT and the challenges faced by infrastructure administrators are changing with the development of new technologies, such as clouds or mobile, which require a different approach and tools. There is no single good or bad method. They are just right for the customer and his needs.
If you don't know which one is better for you and you want to discuss your idea, call us! We will find a solution.
6 April 2022

Multiple websites on one server is a threat that can have different faces. Find out what the most important ones are and see why you should split your sites on different hosting accounts.

Read more

13 September 2021

Too much website traffic can be as disastrous as no traffic at all. A traffic disaster results in server overload. In such a situation, no one is able to use e.g. your online store's offer, and you do not earn. Learn how to optimally prepare your website for increased traffic.

Read more

10 September 2021

Do you have a bank account? Use the internet with your smartphone? Congratulations! Then you are on the brighter side of the power, where digital exclusion does not reach. But can you take care of the security of your data as effectively as you invite your friend for a beer via instant messenger?

Read more