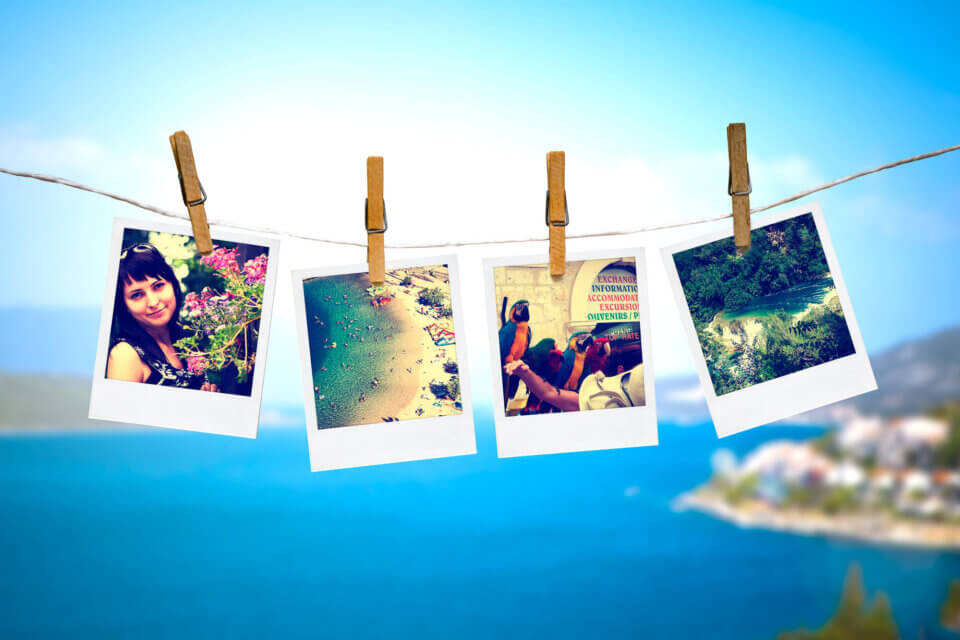 Google Workspace – the best business mail you can have
Google Workspace is probably the best business mail for your work. Great anti-spam filters, full control over your data, the fact you can choose a country where your data are stores, a calendar, Google Meets… these are only a fraction of what G Suite offers. Take a look at why you should consider switching to Google Workspace.
How is Google Suite different from free Gmail?
Let's start with the most important fact: G Workspace is not only an email client, but an extensive cloud service package adjusted to the needs of small and medium-sized companies. Some time ago, G Workspace was knowns as Google Apps for Work, but Google decided to shorten the name.
So, how is Google Workspace different from Gmail? In many ways, in fact. Above all, as it has already been mentioned, G Workspace is a package of services and not a simple email client. It consists of all Gmail functionalities, offering also a huge number of functions, extensions and useful tools you can you to:
manage your company;
communicate with your clients;
organise your (remote) work.
Google Suite allows you to create e‑mail addresses in your own domain (e.g.. bodan@youcompany.com), use big storage space for your business data and even create your own website without writing even a single line of code.
The biggest difference is the fact that Google Workspace isn't free. The cheapest Business Starter option costs PLN 20.70 per month per user, and Business Plus – PLN 69.00 per month per user.
Google Workspace – Spam-free email
Imagine spam-free email, with automatic backup and a smart search engine.
Mail without spam
Undoubtedly, Gmail has the best anti-spam filters among all available email clients. Google Workspace offers you a peace of mind as its anti-spam filters block unwanted ads, spam and other garbage. No spam means no need to removing the messages manually and thus mean more happiness.
Why are Google spam filters so effective? Because Gmail works globally and handles a huge number of emails. If other Gmail users mark a message as spam, the same message will be flagged as spam automatically also when it reaches your inbox. Additionally, Gmail anti-virus scanners scan every email and attachment and inform the users about potential threats.
99.9% SLA guaranteed
Only a giant like Google can guarantee the availability of its services at 99,9%. When switching to Google Workspace, you can be 100% sure that all your tools, services and solutions will be available to you all the time non-stop, without any downtime or failures. Could you point any other provider of cloud services that also guarantee such high SLA?
Security
Google could be accused of many things, but weak security is not among them. Your business data and email accounts will be fully secure in Google Workspace. This will be ensured by, among others, double data security based on two-factor authentication, data backup up to 25 days after your data have been removed (and ever for an indefinite period of time with Google Vault provided as part of the more expensive option) or blocking access to your inbox to the employees who have left your company.
This way, you can ensure full protection against phishing, unauthorized access to data and theft of sensitive information theft.
Huge data storage
Free Gmail offers 15 GB storage. This is quite a lot for an individual user, but for a company it can be a drop in the ocean of needs. G Suite doubles this amount in its cheapest option, and the Business Plus version provides up to 5 TB cloud storage for every user. This allows you to record video conferences and share files without fear and need to use external hosting services.
You can store all your business data in one place, which will additionally minimize their risk of leaving the company structures.
Minimum maintenance costs
The Business Starter options, which offers 30 GB cloud storage for every user and a huge number of business tools, costs PLN 20.70 per month per user. When choosing Google Workspace, you reduce your costs of infrastructure maintenance and other paid tools for remote work, sharing files or business tools packages to a fixed subscription fee.
You also don't have to invest equity and if you want to scale your company, you can switch to a higher Google Workspace option easily and adjust the environment to your needs.
Compliance with the GDPR
Google Workspace allows you to choose the country where your company data are stored. This makes it easier to comply with the GDPR and process personal data according to law.
Google Vault also allows you to archive your Hangouts chats, video conferences and any other data of users for a time depending on the purchased option. It secures your business additionally in case of court proceedings.
Create an app in Google App Maker
If you still need additional services tailored to your company's need, Google provides an extensive and intuitive creator of business applications. You can use it to quickly create programmes based on ready-made templates, which will allow you to extend G Suite functionalities with any tools your organisation needs.
Many tools for remote working! Google Workspace offers access to the following services:
Gmail
Meet
Chat
Calendar
Drive
Docs
Sheets
Slides
Forms
Sites
Currents
Keep
Apps Script
Cloud Search
Admin
Endpoint
Vault
Work Insights
Such a powerful tool environment will allow you to collaborate with your colleagues in a convenient and effective way – you can use documents, spreadsheets and presentations. You can also access the tools from any device connected to the internet. When several people edit the same document, it does not pose a risk that your data will be lost, as all changes are saved automatically. Google also allows you to restore your documents to a previous version.
Real-time cooperation creates great conditions for effective work on projects, operational tasks and general group work in your company.
It is also worth mentioning Google Meets, which allows you to create video conferences, share your screen, schedule meetings in your calendar and send invitations directly to inbox. If you share the Google Suite environment with your colleagues, you can create a video conference within seconds.
Let's not forget about Calendar and Google Keep. They allow you to schedule meeting and other key activities. A shared calendar and a tool for all your notes are an ideal way to organise your teamwork efficiently.
To sum it up: Google Workspace – so much for so little
Are you looking for a comprehensive business environment that will work both in a small and large company? Do you need a solution whose monthly cost per user is the same as the cost of pizza? Well, that sound really good. Add the fact that G Suite is currently the most secure and user-friendly package of business services. I believe it's the best solution that streamlines remote work, perfect for every organisation.
What do you think? Have I convinced you to take a closer look at G Suite? Check Google Workspace options and forget about spam.
Take a look at these articles as well:
6 April 2022

Multiple websites on one server is a threat that can have different faces. Find out what the most important ones are and see why you should split your sites on different hosting accounts. Powiązane wpisy: Compendium: how to secure your WordPress? Everything you have to keep in mind when creating an online store Useful plugins…

Read more

13 September 2021

Too much website traffic can be as disastrous as no traffic at all. A traffic disaster results in server overload. In such a situation, no one is able to use e.g. your online store's offer, and you do not earn. Learn how to optimally prepare your website for increased traffic. Powiązane wpisy: Compendium: how to…

Read more

10 September 2021

Do you have a bank account? Use the internet with your smartphone? Congratulations! Then you are on the brighter side of the power, where digital exclusion does not reach. But can you take care of the security of your data as effectively as you invite your friend for a beer via instant messenger? Powiązane wpisy:…

Read more