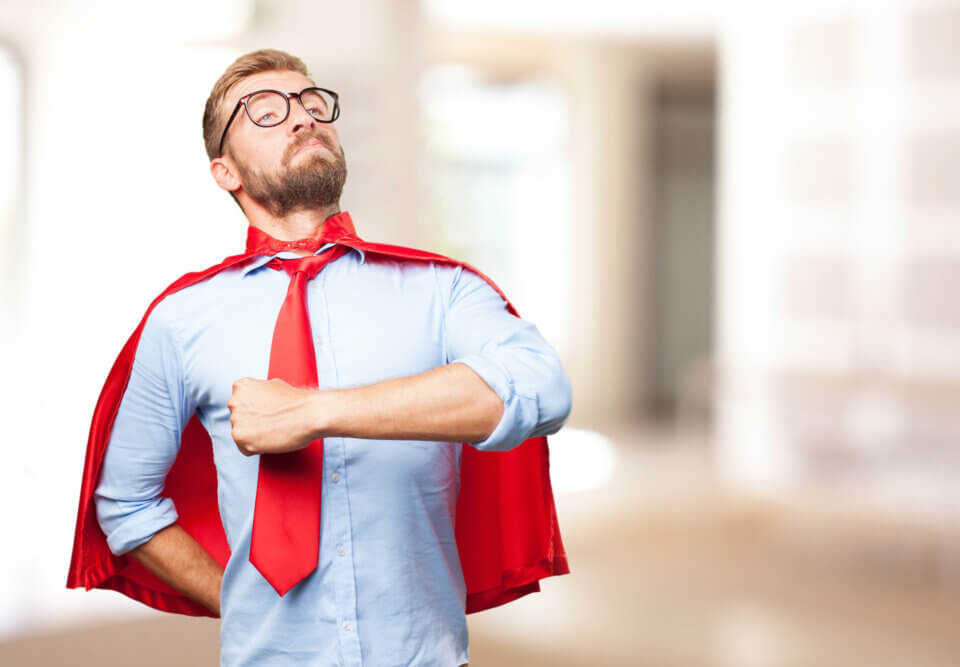 Why choose a .eu domain? Because it's damn secure!
Once reserved exclusively for European public institutions, it is now one of the most commonly registered domains worldwide! For several years .eu domain has been experiencing dynamic growth not only in its popularity but also in the number of technologies implemented to ensure security and efficiency. Check out why you should already consider buying a .eu domain!
.eu is the 7th most popular ccTLD domain
According to a report published by the Commission For 2020 of the European Parliament and the Council, .eu domains are the seventh most registered domains in the world in terms of popularity.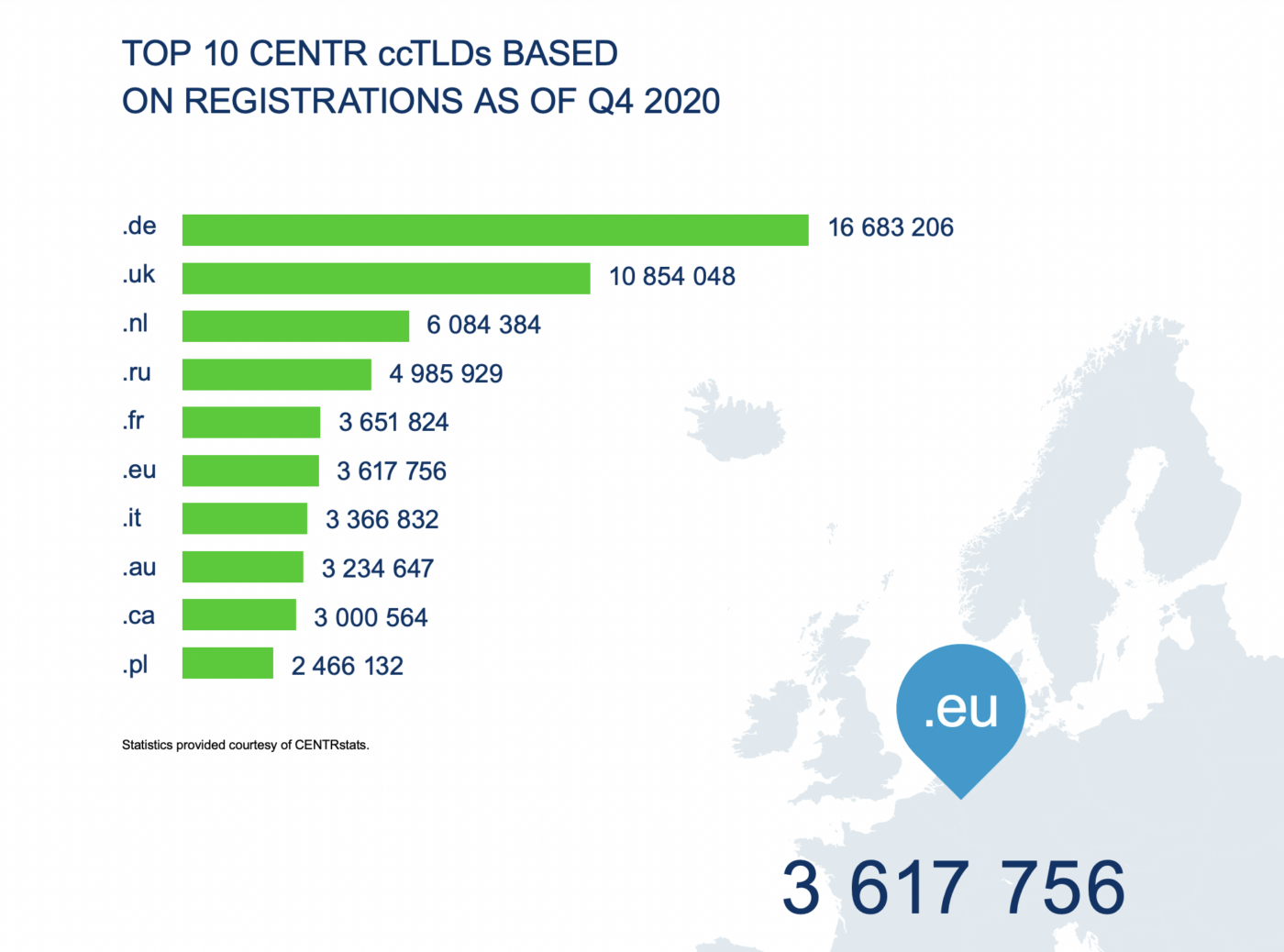 Although .eu domains were first introduced onto the market as early as 2005, their use was initially limited to domain registrations of the European institutions and those holding trademark rights. However, since 2006 this limit has been lifted, thus starting a real boom for the European extension. Currently the number of .eu domains registered exceeds 3.700.000 addresses! Most of them are registered in Germany, the Netherlands and France. Interestingly, according to a study by EURid (European Registry for Internet Domains), .eu domains are mainly used in commerce, manufacturing and technology (including IT).
Learn about the many benefits of owning a .eu domain. They all lead to security
The overriding benefit that encourages the use of .eu is the unrivalled security it offers. It is currently one of the most popular domains to register, which has a significant impact on maintaining the highest possible level of security for the European institutions.
It is worth paying attention to numerous technologies and solutions conducive to maintaining .eu domain security. Among them we can list e.g. the APEWS system or the DNSSEC protocol.
Read also: Google Workspace – the best business email you can set up.
Fraud prevention
The APEWS system is an early warning and abuse prevention technology. This system is designed to predict whether a domain name can be abused without leading to abuse. If the APEWS system judges that the registered domain name can be used for abuse, then it will automatically delay its activation on the Internet. Moreover, this system works quite efficiently. It was implemented in early 2018 and has so far identified over 60,000 .eu domains whose registration could lead to abuse.
Enhanced DNS security
Let's go back to the DNSSEC protocol. Did you know that it was first implemented worldwide in 2010 by EURid? This protocol secures responses from DNS servers using cryptography. DNSSEC checks the origin of the data and its integrity using a public and private key.
Trademark protection
EUIPO (the European Union's intellectual property office) and EURid intend to set up a system in the near future to verify that a .eu domain name does not clash with a trademark of a similar name registered in the EUIPO register.
This system is primarily targeted at start-ups and other entities that can gain additional trademark protection in the form of a brand or product by registering a .eu domain.
Check also: Who owns the domain?
Easier enforcement of consumer rights and more efficient response to cyber attacks
EURid is also currently implementing and enhancing a system to improve the search quality of WHOIS data. This technology is intended to promote reliable contractual compliance by domain registrars whose data appears in the WHOIS registry.
The system will allow for easier and faster enforcement of consumer rights and further operational actions for OWI as a result of hacking attacks or other events with negative consequences for domain users.
The .eu domain is also… green!
Yes, yes! EURid is also not idle when it comes to ecology and taking care of the environment. Already in 2012 the TLD registry (1st European Domain Name Registry) has registered with EMAS (Community Eco-Management and Audit Scheme).
The institution aims to increase efficiency in the use of natural resources and significantly reduce the environmental impact of transportation. It aims to reduce the carbon footprint and reduce low emissions at the same time.
In addition, EURid plans to activate and involve corporations and their employees in the implementation of sustainable development solutions that contribute to active environmental protection and the promotion of sustainable activities. One of the outcomes of such activities was the development of guidelines for the organization of events. These guidelines were included in a guide under the UNEP (United Nations Environment Programme).
So much for project engagement. And how does EURid actually contribute to environmental protection? Interestingly, the ongoing projects are quite numerous:
Building wind turbines and producing biodiesel from jatropha tree seeds (India, 2014);
Planting fruit trees in Asturias, Spain in collaboration with the Spanish organization FAPAS, home to the endangered European brown bear (Spain, 2015);
Supporting a biodiversity project as part of the Ecomapuà campaign in the Amazon (Amazon, 2015);
Renewable energy production using a wind turbine in Dak Rung (Vietnam, 2016);
Support for a project to rehabilitate boreholes for water intakes in Uganda (Uganda 2017-19);
Reforestation of the Monchique area in Portugal, which has suffered extensive fires (Portugal, 2019);
Support for the Water is Life project in the Madagascar region (Madagascar, 2020).
According to a report by RINA Services S.P.a, the carbon footprint of each .eu domain is only 0.035 kg of CO2.
Find out: What domain name to choose?
Register a .eu domain before your competitors overtake you!
There is no time to wait. At present, any EU citizen can register a .eu domain, regardless of where they live or where their organisation or company is registered. Furthermore, .eu domains can also be bought by natural persons who are not citizens of the European Union. They only need to be resident in the EEA or a Member State.
6 April 2022

Multiple websites on one server is a threat that can have different faces. Find out what the most important ones are and see why you should split your sites on different hosting accounts. Powiązane wpisy: Compendium: how to secure your WordPress? Everything you have to keep in mind when creating an online store Useful plugins…

Read more

13 September 2021

Too much website traffic can be as disastrous as no traffic at all. A traffic disaster results in server overload. In such a situation, no one is able to use e.g. your online store's offer, and you do not earn. Learn how to optimally prepare your website for increased traffic. Powiązane wpisy: Compendium: how to…

Read more

10 September 2021

Do you have a bank account? Use the internet with your smartphone? Congratulations! Then you are on the brighter side of the power, where digital exclusion does not reach. But can you take care of the security of your data as effectively as you invite your friend for a beer via instant messenger? Powiązane wpisy:…

Read more