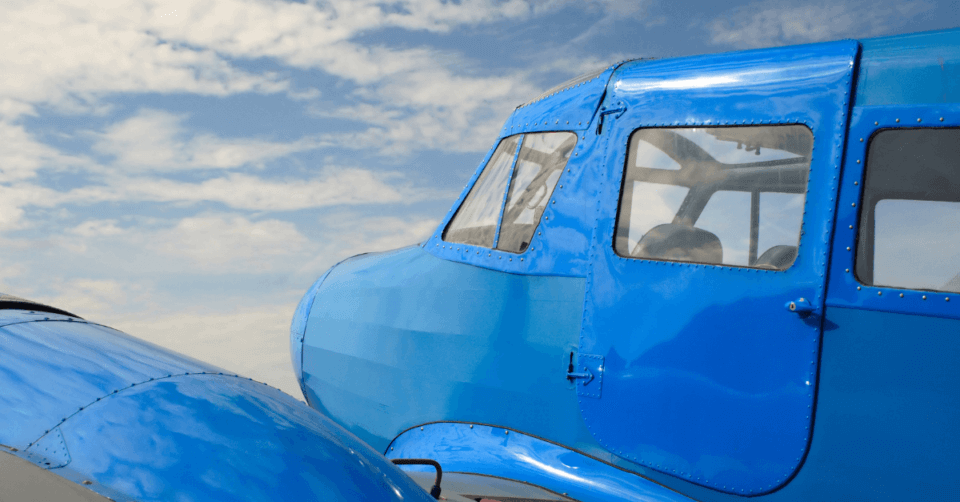 How to create your own email?
Own, aesthetic e‑mail with a company or brand name (also personal) is the key to a professional and reliable image. And as you probably know, the image is nowadays the foundation of the network. How to create an e‑mail with your own ending? Well, there are several solutions.
The advantages of mail in your own domain
We don't need to convince you that mail in your own domain has many advantages. One of them is that the cost of investing in e‑mail with your own tip is minimal and at the same time is able to provide you with a lot of measurable benefits associated with building a strong and reliable image of the expert. Besides, such e‑mail will guarantee your customers and contractors a sense of security and a positive feeling of interaction with your brand.
Think about it: would you be convinced by an e‑mail in an online store, on your company's website or on a landing page taken out alive from the era when the Internet was on a diskette (for example: mirek32@wp.pl or mateusz3wajche1przeloz@interia.pl)?
Well, that's right.
And the elegant and professional e‑mail imię@nazwisko.pl, sklep@nazwasklepu.pl or kontakt@nazwafirmy.pl? That's better, right? Your own e‑mail domain in an e‑mail address not only builds a solid image, but also allows you to distinguish between corporate and private issues – if you have previously served contractors from private e‑mail.
How to choose a domain for your company?
Choosing the domain under which you will set up your own corporate email and build a website is a serious decision and should be preceded by a thorough analysis of the specifics of your business and the target audience.
In most cases, the only sensible and often reasonable choice is to choose the same domain as the company name. In this way you make your business more credible, strengthen your own place in the network and gain the trust of your customers in your company.
However, sometimes, especially in the case of specific industries, a domain name may contain the most important phrases crucial for a given service or product (e.g. bakywowkrakowie.pl or positioning ofstronwww.com). This is a good solution when the brand is of secondary importance in your business and the level of consumer awareness of your customers is not too high.
Own e‑mail domain – what to pay attention to when choosing a domain for e‑mail?
The domain name should:
be short and simple,
be easy to remember and dictate,
be devoid of Polish characters.
The choice of a domain name – if different from your company name – should actually be based on a sense of aesthetics that is consistent with the sense of aesthetics of your target audience.
How to create an email with your own tip?
Setting up mail with your own domain is very simple. All you have to do is buy a hosting account and the domain you have chosen for your mail.
You can check the available domains and extensions in our search engine.
Then, when you buy the hosting and the domain, you can set up your mailbox. The number of e‑mail boxes you can set up is determined by the parameters of the hosting account you choose. In our lowest plan we offer the possibility of setting up 10 e‑mail boxes, which is enough for even larger companies.
To create an e‑mail with your own tip, you need to log in to the customer panel, select your service, and then go to the e‑mail accounts tab.
You can also create e‑mails directly from the main panel view. However, you will gain full possibilities of e‑mail account configuration by going to the e‑mail accounts tab in cPanel. Enter an account name and assign it to a specific domain. This way you can create a separate e‑mail account for each employee.
How to create your own email in Google Workspace?
Google Workspace is a suite of enterprise applications that allows you to efficiently manage data, files and company mail, and share data and manage communication between employees. The Google Workspace environment has many advantages – from no spam to strong security features provided by Google to convenient backups.
Google Workspace is the best solution for creating secure corporate mail. It is suitable not only for large corporations, but also for small and one-man businesses.
Read it as well:
6 April 2022

Multiple websites on one server is a threat that can have different faces. Find out what the most important ones are and see why you should split your sites on different hosting accounts. Powiązane wpisy: Compendium: how to secure your WordPress? Everything you have to keep in mind when creating an online store Useful plugins…

Read more

13 September 2021

Too much website traffic can be as disastrous as no traffic at all. A traffic disaster results in server overload. In such a situation, no one is able to use e.g. your online store's offer, and you do not earn. Learn how to optimally prepare your website for increased traffic. Powiązane wpisy: Compendium: how to…

Read more

10 September 2021

Do you have a bank account? Use the internet with your smartphone? Congratulations! Then you are on the brighter side of the power, where digital exclusion does not reach. But can you take care of the security of your data as effectively as you invite your friend for a beer via instant messenger? Powiązane wpisy:…

Read more